Make stronger, better informed decisions
agAlabs facilitates transactions across the Cash Grain, Oilseed. We strive to serve our customers' needs for information and timely analysis, working daily to find the most appropriate counterparty for our customers. Over the past four decades, agAlabs has become the global industry leader, and it is our objective to maintain this status through our growth.
Reports
Experience Our Expert Market Intelligence
Our Core Strength Lies In Providing You With Tools To Facilitate Your Decision Making Process.
Reports
Our team of experts brings experience to our reports
We conduct extensive research, gather data from a variety of sources, and apply rigorous analysis to ensure that our reports are accurate, insightful, and actionable
Reports
About agAlabs
Mission:
To be your reliable information partner on agriculture and food business in India by providing numbers to sentiments.
Why agALabs?
agALabs enriches you with nationwide coverage of trade information and provides predictive modelling tools for asserting risks and opportunity. Our endeavour is to provide our customers with real time access to quality market data.
Our Approach
Our endeavour is not only to actionable insights but also to provide tools to segment objective facts from subjective market clutter.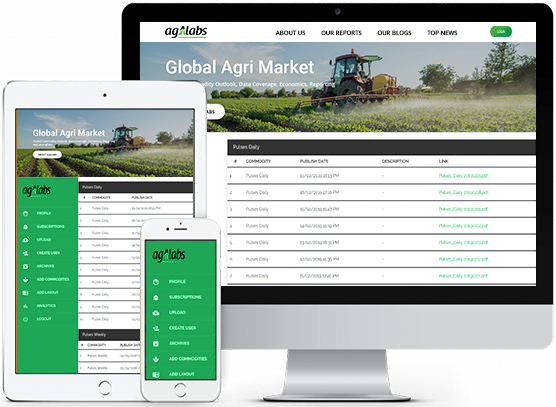 Untimely Rain Causes Crop Damage In Madhya Pradesh
Farmers lost around 10-40 per cent of the standing and newly harvested wintercrops, said government sources. Vidisha and Rajgarh are the two central districts worst hit by the unseasonal rain that destroyed Rabi crops like wheat, gram, and pulses.
Blogs and Market Insights
Reports and Market Insights
Global Rice crop condition mostly favourable: AMIS
According to the AMIS May Month report, conditions are favourable for wheat, maize, and rice, while mixed for soybeans.Rice conditions are favourable across Asia as China begins sowing the single-season […]


agAlabs Analytics Dashboard
Take confident investment positions in Agri commodity trade with integrated data and analytics dashboard to connect, visualize and support your decision-making strategy. Conduct extensive research, examine data gathered from variety of sources and apply rigorous analysis to back your investment hypothesis and manage risk.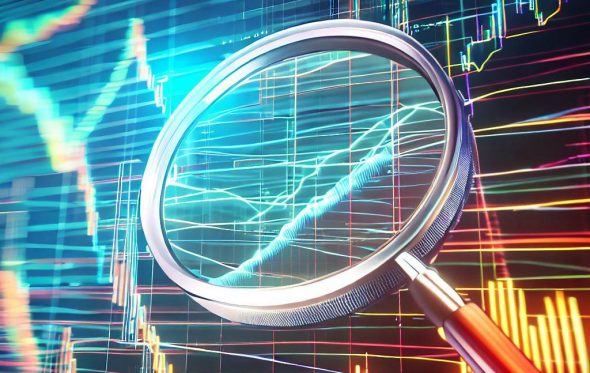 Historical Database
Unlock the power of past trends for smarter commodity trade. Use our 10+ years of historical data for informed decision makings.

Analytics
Unleash the potential of market data with powerful analytics. Make smarter decision with our customised tools to stay ahead of the game.
Expert Reports
Read reports prepared by commodity experts to get latest updates of major farm commodities and stay up to date on domestic and global events.
Mobile App
Empower your business with our mobile app – access the tools you need, when you need them at your fingertips.

Realtime Update
Stay connected to get real time updates on government policies, weather, import-export, trade setup and strategies!

Surveys
Our bi-annual crop surveys provide valuable insights at the farm level for major agricultural commodities across key regions.















[contact-form-7 id="37803" title="Contact form 1"]