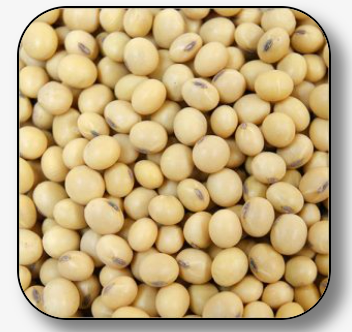 GET FREE TRIAL FOR SOYBEAN REPORTS
Domestic
Soybean plant prices went marginally up by 0.9% to INR 5,600/ Qtl. as compared to 5,550/qtl. previous week.
The weekly average prices of Indore soymeal went up by 2.4% to INR 43,333/MT as compared to last week at INR 42,333/MT amid subdued demand.
Weak Soy oil international fundamentals due to higher global supply side is also weighing on domestic market.
Higher Soy oil imports in December and improved domestic crushing buildup higher supply side.
Soybean net crush margin declined in the past week with correction in soy oil prices and soybean seed prices.
During the week under review, the total arrival in MP declined marginally by 1% to 9.40 Lakh bags Vs 9.45 Lakh bags previous week. In Maharashtra arrivals recorded low to 9.85 Lakh bags vs 10.1 Lakh bags last week. In Rajasthan the arrivals recorded down to 1.45 lakh bags Vs 1.67 Lakh bags previous week.
Soybean net crush margin marginally improved during the week under review as oilmeal prices improved. Weekly average soybean net crush margin for the period of 04th -10th Feb is in disparity at INR -821/ MT as compared to previous week at INR -1129/MT.
In the coming week, soybean plant prices are expected to trade sideways amid subdued demand from crushers. The prices (Indore, Plant basis) are expected to feature in the price band of 5,500-5,700 levels in the near term.
India seen coping with Indonesia curbs on palm oil exports.