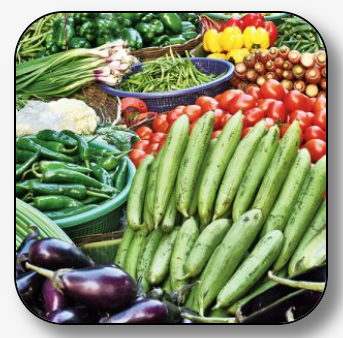 GET FREE TRIAL FOR VEGETABLES REPORTS
Market Update Onion
Onion prices were up in Lasalgaon. Prices are quoted at INR 455 per 100 kg.
A rise in onion production in 'non-traditional' States and higher output during the Kharif season have resulted in onion prices ruling at a four-year low currently.
Kharif onion production is higher this year. Inter-state trade has been slack, on the other hand," said Yogesh Thorat, Chairman, Maharashtra Farmers Producer Company Ltd.
This year, onion production is higher everywhere — Maharashtra, Gujarat, Madhya Pradesh, Karnataka and Uttar Pradesh. "There is the pressure of arrivals. Also, demand is less in Maharashtra since production in other States such as West Bengal and Madhya Pradesh is higher.
Demand is slack in Maharashtra in view of a higher crop in other States. Prices are lower than the cost of production. Currently, the modal price (rates at which most trades take place) of onion is INR 675-700 per 100 kg. at Lasalgoan Agricultural Produce Marketing Committee (APMC) yard, Asia's largest onion market. The price is compared with INR 2,480 a year ago and INR 3,801 in 2021. Even in 2020, prices were higher at INR 2,020 per 100 kg.