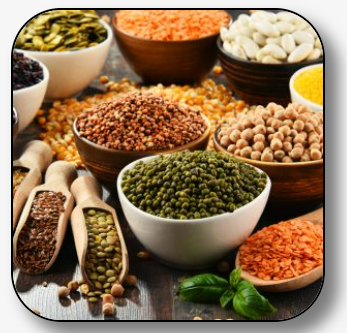 GET FREE TRIAL FOR PULSES REPORTS
Chickpeas/Chana:
Chana prices were flat in Bikaner due to dull demand from buyers.
As per trade sources, Rabi Chana procurement has started in Karnataka and NAFED has procured total 208 MT of Chana so far at MSP of INR 5335 per quintal. Out of total quantity, it purchased 203 MT Chana on 7th March while total procurement target for Karnataka is 1,17,000 MT. Moreover, As per sources, recent rainfall in Rajasthan, MP and UP has bearing on Chana crop which had already affected from higher temperature in February this year. Chana production may remain below from our previous estimate of 103.10 lakh tonnes.
Chana crop is in maturity to harvesting stage and prevailing higher temperature especially over Rajasthan has negative bearing on crop. In Rajasthan, the crop is in pod filling to maturity stage and rising temp. is posing threat to the crop. However, it also stated that it would be early to predict about rainfall during Monsoon only on this finding and agency would come with Monsoon Update by mid-April.
As per trade sources, Rabi Chana crop procurement drive for 2023 will start on 14th March 2023 in Maharashtra and around 8.10 lakh tonnes will be procured by state's agencies. Registration for purchase of the Chana has already started from 27th February 2023.
According to the Source, NAFED may stop the selling of Chana in the 1st week of March. And Procurement may start after Holi in different states.